华丰是您可以信赖的
一站式汽车修理厂
您所爱的人和安全是我们的首要任务。
自 1998 年以来, 华丰已满足许多客户的汽车需求。
One-Stop Automotive Workshop You Can Entrust and Rely On
Your loved ones and your Safety is our priority.
Serving your automotive needs since 1998
One-Stop Automotive Workshop You Can Entrust and Rely On
Your loved ones and your Safety is our priority.
Serving your automotive needs since 1998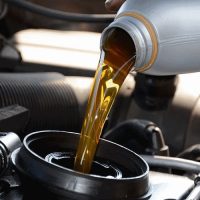 Vehicle Servicing
车辆服务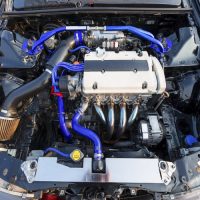 Vehicle Repair
车辆维修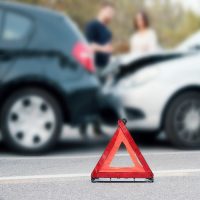 Vehicle Insurance Claims
车辆保险索赔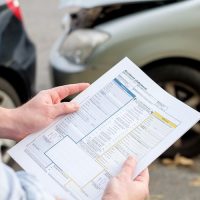 Rental Fleet Management
租车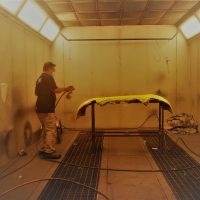 High Quality Spray Painting
车辆高品质喷漆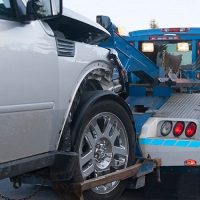 Towing Service
拖车服务
6773 7377
INSURANCE AUTHORIZED WORKSHOP & REPORTING CENTER
保险授权维修和意外报告中心
Wah Hong Motors was established in 1998 providing high quality automotive bodywork repairs and water based spray painting services for customers and commercial vehicles.
We are committed to provide the highest quality paint finishes to all our customers. Wah Hong Motors is one of the fastest growing companies providing Motor Vehicle related business services. Example: Motor Vehicle Repair / Automotive Grooming / Spray Painting / Paint Protection Coat.
Currently Wah Hong Motors & Credits Pte Ltd organization has been awarded by 14 major Insurance companies in Singapore. We also provide one stop-service to customers who seek assistance for their vehicle involved in an accident.
Our newly opened Reporting Center is located at 42 Toh Guan Road East #01-79 Enterprise Hub S(608583). The new reporting center provides a much spacious environment and light refreshments are available at our waiting lounge for our customers. Additionally it serves as our mechanic maintenance repair and smart diagnosis of the vehicle condition. There are also Sale products of different branding of engine oil and other accessories for vehicle maintenance.
38 Toh Guan Road East #01-57 S(608581) serves as our Main HQ Office to receive customer enquiries. The Main HQ office also manages repair, spray painting & car grooming services.
36 Toh Guan East Road East #01-36 S(608580) serves as our panel beating, repairing of vehicles and providing estimates for survey assessment for Own damage claims and 3rd party damage claims.
华丰和信贷私人有限公司成立于1998年, 为客户和商用车子提供汽车身维修和水性喷漆服务. 华丰为客户提供最高品质的汽车相关业务服务也是汽行中发展最快的汽行公司之一.
新加坡14家主要保险公司授权华丰为他们的商业伙伴, 只要是遇到事故的车辆寻求帮助的客户华丰会提供一站式服务.
华丰新开设的报告中心位于 42 Toh Guan Road East #01-79 Enterprise Hub S(608583)。 新的报告中心提供宽敞的环境,候车室也有准备了茶点。 此外,这也是作为我们的机械维护维修和对车辆状况的智能诊断。 也有销售不同品牌的机油和其他汽车维修配件的产品。
38 Toh Guan Road East #01-57 S(608581) 作为华丰的主要总部办公室,接收客户查询。 总部办公室还有、喷漆和汽车美容服务。
36 Toh Guan East Road East #01-36 S(608580) 作为华丰的小组修打, 维修车辆, 也是保险测量师进行保险调查的地方. 以下有自己的损坏索赔和第三方损坏索赔的调查评估提供估计。
THE BRANDS WE TRUST
我们信赖的品牌
Sent my vehicle there for repair, they were very patience in helping me with all the enquires. I will definitely recommend them. Very responsive on the WhatsApp too. Thank you for the repair. Will send my car there for servicing as well.
S.K ZULKIFLI L.A jabbar
2022-07-28
Dynamic Jimmy Wong..day and night working and following up for his clients difficulty and solving issues with sincerely humble service..
Always my go to when I need to repair/ paint the car. Recently went back to paint my toyota harrier whose body got stained by acid splash, they did a very good job and the car looks as good as new! Service was prompt and prices were reasonable too!
Friendly and experienced guys in the workshop to help solving the issues!
The service was very good and fast to respond on my accident claim. And the staff was very friendly and helpful.
I just got my car repaired and issuance settled at this workshop. Very helpful staffs and quick responses.
chiew kwang king
2022-07-13
After my first engagement with Wah Hong, I don't have second thought to go back to them for any accident report and repair work. From their boss Melvin , to their staffs Jimmy, Jenny, Pauline and etc, always demonstrate their commitment and dedication to serve as well as they could to address my needs , even to the extent of making sure I am happy with the replacement car ( without cigarette smell). Melvin is especially never say " No" to my request as long as he can help to resolve it. They approached me more than just a customer, you feel very much 'assure' like a friend when you entrusted your car to them. Wishing Wah Hong to grow from strength to strength. Thank you very much Melvin, Jenny, Jimmy and Pauline. God bless you all!

Insurance Accident Claims